New album Ordinary Eye will be released November 20, 2020!
Produced by longtime collaborator Fernando Perdomo, the album was recorded at L.A.'s Reseda Ranch Studios during the weeks leading up to America's Covid-19 quarantine. This context adds new gravity to Houlahan's music, while the A-list studio band—including drummer Danny Frankel (Lou Reed, Fiona Apple, Nels Cline), violinist Scarlet Rivera (Bob Dylan's Rolling Thunder Revue) and vocalist Esther Clark—punctuated songs like the Neil Young-inspired "As It Is" with stacked harmonies, brushed percussion and other cinematic flourishes. Rivera's violin adds a folky authenticity to "What Is Our Love" and "Walking Through the Fire," while Houlahan's electric guitar—an instrument he first picked up during his teenage years, and later put to good use during the mid aughts, as lead guitarist for several Boston-based rock bands—functions like a musical paintbrush, adding hazy streaks of Americana ambiance one minute and bursts of countrified color the next. Houlahan even dusts off "The Jailer"—a song from his New England garage-rock days—for a rootsy reimagining.  
Houlahan's new album doesn't point fingers, it simply presents a vision of a world in upheaval, and a mind doing its best to maintain some semblance of order amidst the chaos. While Ordinary Eye isn't a concept album, its lead track, "As It Is," still delivers the record's central message. It's a song about looking past life's ugliness in order to treasure the good that remains. "I wanted to write about not letting fear or distractions get in the way of how you process the world," says Houlahan. 
Ordinary Eye is a record about witnessing without judgement. About grappling with life's challenges without being paralyzed by their weight. It's Houlahan's most accomplished work to date, the fully realized statement of a roots-music road warrior.
Pre-order the album and download the first single "What Is Our Love" here: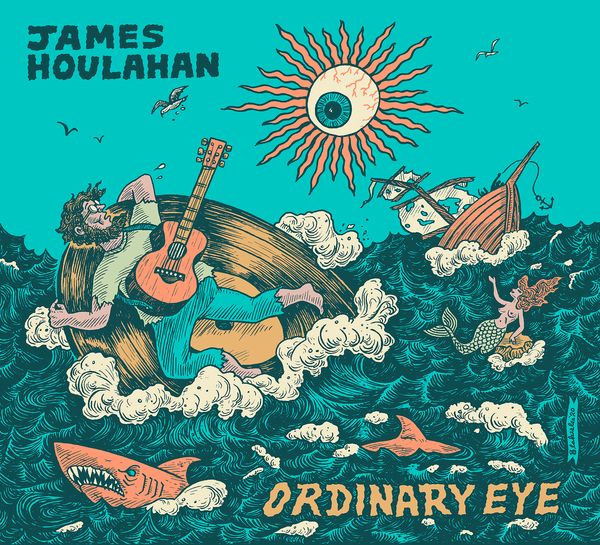 cover art by Dan Blakeslee